The lovely Nori @ReadWriteLove hosts Sunday Street Team which is basically a combination between a blog tour, book meme, and street team of one author/book every month.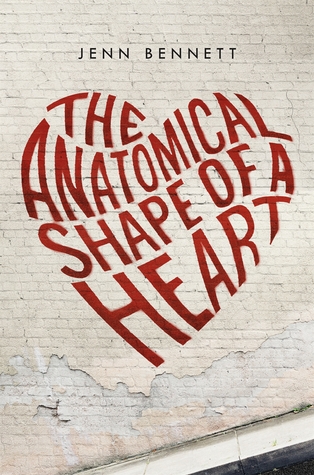 The Anatomical Shape of a Heart by Jenn Bennet
Release Date: Nov. 3rd, 2015
Publisher: Fiewel and Friends
Goodreads Summary:
Artist Beatrix Adams knows exactly how she's spending the summer before her senior year. Determined to follow in Da Vinci's footsteps, she's ready to tackle the one thing that will give her an advantage in a museum-sponsored scholarship contest: drawing actual cadavers. But when she tries to sneak her way into the hospital's Willed Body program and misses the last metro train home, she meets a boy who turns her summer plans upside down.
About the Author:
Jenn Bennett is the author of the Arcadia Bell urban fantasy series with Pocket and the Roaring 20's historical paranormal romance series with Berkley. She lives near Atlanta with one husband and two pugs.