*Click on the cover to go to its Goodreads page*
Nov. 4th:
The Retribution of Mara Dyer by Michelle Hodkin
Everblaze by Shannon Messenger
A Thousand Pieces of You by Claudia Gray
Forbidden by Kimberley Griffiths Little
The Walled City by Ryan Graudin
Waistcoats and Weaponry by Gail Carriger
Killer Instinct by Jennifer Lynn Barnes
The Unhappening of Genesis Lee by Shallee McArthur
Empire of Shadows by Miriam Foster
Crashland by Sean Williams
Nov. 8th:
Creed by Trisha Leaver and Lindsay Currie
The Last Changeling by Chelsea Pitcher
Nov. 11th:
The Bane Chronicles by Cassandra Clare, Sarah Rees Brennan, and Maureen Johnson
Stranger by Rachel Brown and Sherwood Smith
The Witch Must Burn by Danielle Paige
Stone Cove Island by Suzanne Myers
Revolution by Jenna Black
Nov. 18th:
Stolen by Melissa de la Cruz and Michael Johnson
I Wish by Elizabeth Langston
Nov. 25th: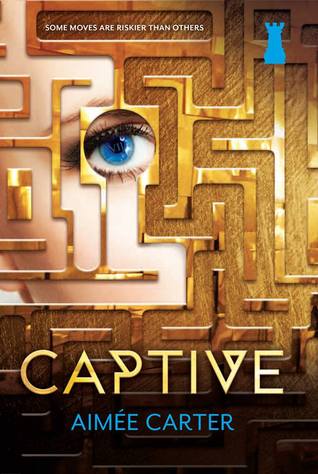 Captive by Aimee Carter
Not as many releases as usual but still a decent amount releasing on the 4th!
Definitely looking forward to reading Everblaze, Killer Instinct, Stolen, and The Retribution of Mara Dyer!!
What books are you looking forward to reading this month?