**Click on the cover to go to its Goodreads page**
Every Last Word by Tamara Ireland Stone
The Fill-In Boyfriend by Kasie West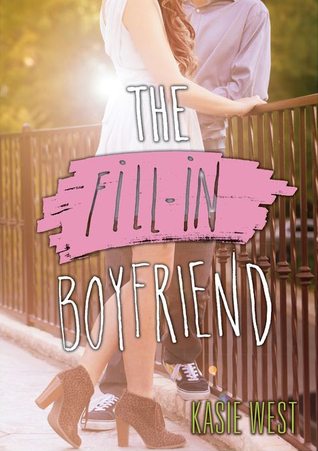 Awwwww CUTENESS!! Love the different font it has!
But the poses/backgrounds do remind me of her other books as well.
Not sure if that was on purpose or not...oh well. BUT IT LOOKS AMAZING AND JUST GIVE ME!
Chantress Fury by Amy Greenfield
They redid the covers for the whole series! It looks a lot more deep and intense that it is though....
The Devil You Know by Trish Doller
I really love this cover and the title. The way you can see the shift of the title font through the water is just awesome. But it seems so random from what the summary says that I'm really interested in how it all connects.
Devoted by Jennifer Mathieu
Making Pretty by Corey Ann Haydu
The Conspiracy of Us by Maggie Hall
Watch the Sky by Kirsten Hubbard
Last Year's Mistake by Gina Ciocca
What You Left Behind by Jessica Verdi
Oooooh seems very soul-searching! While I haven't read any of Jessica Veri's books yet, they all seem to accentuate on pretty intense social teen issues that aren't as conveyed in YA. Love the beach background and how un-blue it is!
Nil Unlocked by Lynne Matson
The Witch Hunter by Virginia Boecker
So many contemporary novel covers revealed this week!
Love the covers for all of them and I can't especially wait to read
FILL-IN BOYFRIEND, THE CONSPIRACY OF US, THE WITCH HUNT and LAST YEAR'S MISTAKE.
Which is your favorite cover?
Any you're especially looking forward to reading?